ROGER WATERS' concert movie, Roger Waters: Us + Them, is now available for purchase and rental digitally. Other formats will arrive in the fall. Here's a taste:
On Monday, June 15, drummer FRANKIE BANALI of QUIET RIOT was admitted to the ER at Kaiser Permanente Woodland Hills Medical Center in Woodland Hills, CA. He's been fighting stage IV pancreatic cancer for past 14 months. Read more from Blabbermouth.
There's only one way that GENE SIMMONS would let anyone walk all over him. KISS socks. Other bands available too from Merge4.
Here's SAMMY HAGAR, MICHAEL ANTHONY and their band THE CIRCLE with a new take on VAN HALEN's "Right Now".   
Here's the line-up for Offstage with DWP.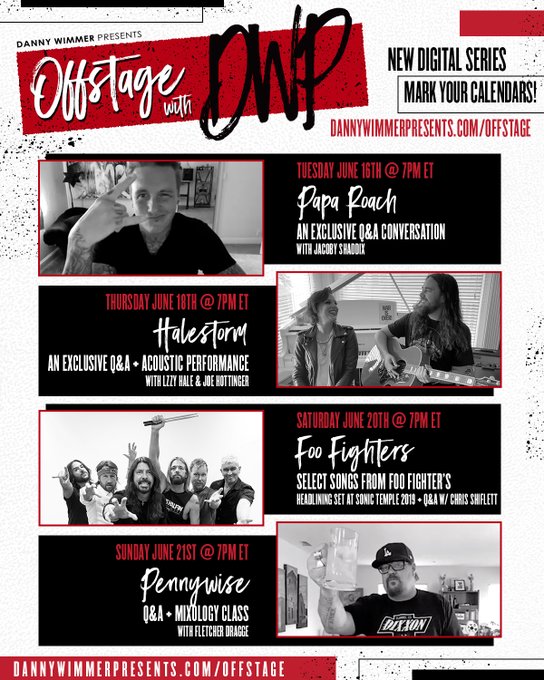 BRET MICHAELS and his solo band recently performed an acoustic version of the LOGGINS AND MESSINA tune that POISON covered, "Your Mama Don't Dance".
Follow DAVID LEE ROTH on Twitter to see his pandemic inspired artwork.
In a recent interview, SEBASTIAN BACH said he would be open to a tour to celebrate the 30th anniversary of SKID ROW's "Slave To The Grind". 
RUSH is celebrating the 40th anniversary of "Permanent Waves", and they've released a new animated video for "The Spirit of Radio". It's also a tribute to NEIL PEART and a nod to radio.
In other RUSH news, NEIL PEART narrated and co-wrote an eight-minute inspirational video about music and how it impacts our lives.